Adwell House, Nr Thame
When: 03 September 2017: 11.00 am - 4.00pm
Well-controlled dogs on short leads are allowed in the Gardens and Fair
The Adwell Estate lies on ground sloping down from the Chiltern Hills.  The Saxons called it Eadda's Well, and hence the name today.  The garden was originally laid out by the present owner's ancestors in the 19th Century, and over successive generations further developments have taken place.  Visitors are greeted with a magnificent herbaceous border which sweeps around the drive.  The Parish Church nestles within the grounds and you are led around to the walled garden, with its herbaceous borders, roses and a superb collection of salvias.  The garden is fed by spring water and the water garden continues to be the major feature with magnificent trees dominating the lawns.
Articles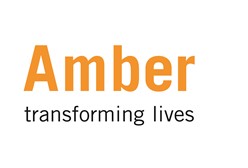 A proportion of gate proceeds will be donated to the Amber Foundation, which helps homeless unemployed young people, whose lives are going nowhere to gain the motivation, confidence and skills they need to get a job and accomodation and to be able to keep them. Amber's residential centres offer these young people a fresh start; a chance to sort out problems, build self-confidence, gain practical skills and qualifications and generally acquire the know how for independent living and work -and more than 80% achieve this.
Address
Adwell House
Thame
Oxfordshire OX9 7DQ
Telephone
0845 468 1368
Website
Admission
£5.00 per adult includes the Gardens. Children under 16 Free
CASH OR CHEQUE ONLY.
Refreshments - teas and bacon baps available