Artisan Plant Nurseries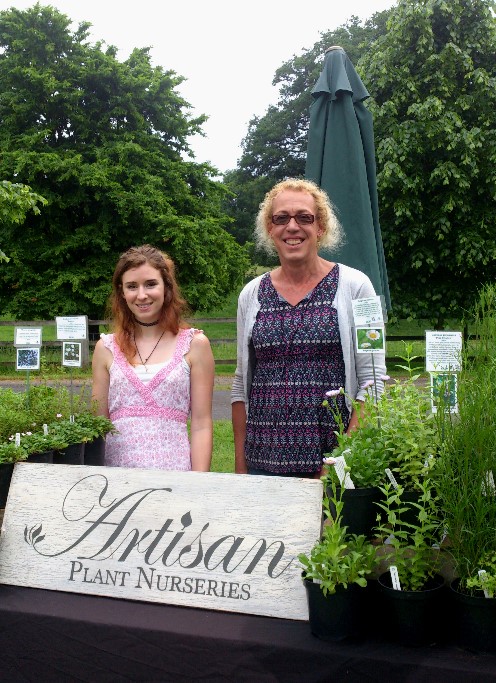 About
We specialise in rare and unusual perennials and have a particular love of species plants and those that are beneficial to wildlife. We strive to be as sustainable as possible when growing our plants, they're all free of toxic chemicals that harm wildlife and instead we use natural biological controls such as lacewings, ladybirds, tiny wasps and nematodes to manage any pests and diseases on the nursery.
We hope to help increase the back garden biodiversity in the UK and look after our wonderful pollinators. Our labels indicate which plants are a good food source for bees, butterflies and hoverflies. Our range includes growing collections of Digitalis, Iris, Nepeta and Salvia to name but a few.
Between us we have 35 years of experience in growing and horticulture and deliver talks on many subjects from sustainable horticulture to propagation workshops. We also create beautiful plant displays for events such as weddings and festivals, to add elegance and soften the look of marquees. If you're interested, please do not hesitate to contact us.
Our nursery is based in Offenham, Evesham and is open by appointment, if you want to come and visit we'd love to hear from you. We welcome group visits and offer tea and cakes, as well as a very helpful and friendly service!
We're also happy to bring any plant orders to the fairs for you to collect. We look forward to seeing you at Rare Plant Fairs!
Articles
Contact
Andi Strachan and Helen Lockwood
Address
Artisan Plant Nurseries
CLM Keder Greenhouses
Newtown
Offenham
Evesham
Worcestershire
WR11 8RZ
Telephone
07460661165
Email
Website
Facebook
Twitter