Butterfly Cottage Garden Plants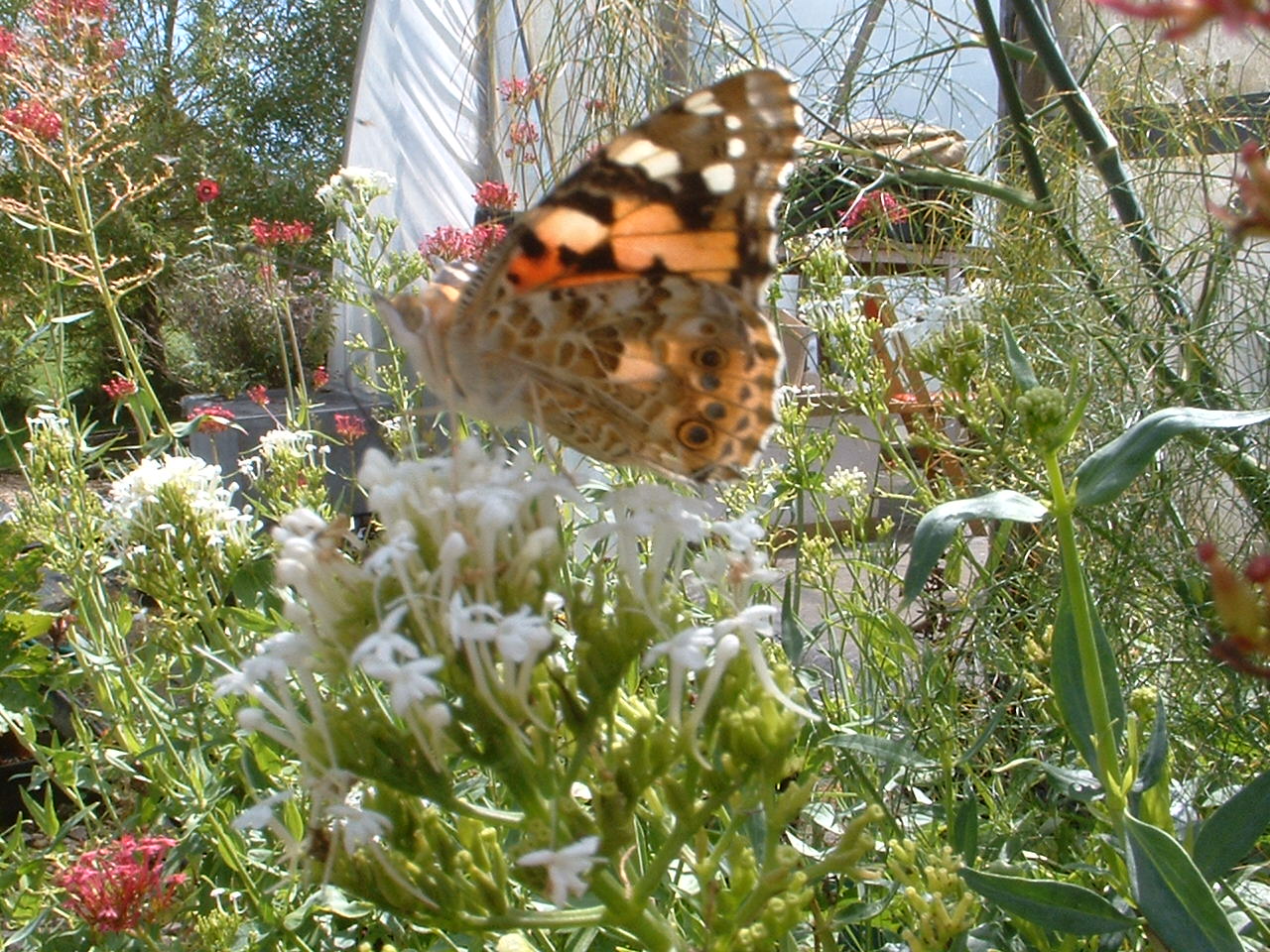 About
Andy undertook his apprenticeship with Hillier Nurseries in the late 70s. Since that time he has worked in horticulture and landscaping. He now offers Garden Consultations on all aspects of garden care. Angela worked for the N.H.S but longed to turn her gardening hobby into a profession. She now offers Border Designs (see below).
For the past seventeen years, both have maintained and developed the borders in the large country estate of Cheriton Cottage. The garden is open for the NGS on June 25th (see our website for details).
The Nursery
In 2002 we decided to take the plunge and set up our own nursery. It was a daunting experience, due to a big drop in income. At the same time it was extremely exciting, as it was something we had always dreamed of doing. Fifteen years on and we have a (albeit small) successful nursery, supported by a loyal customer base. We propagate all the plants ourselves from seeds, cuttings and division. We focus on old fashioned 'good doers', including 'garden worthy natives' and some more unusual plants.
About six years ago, we were approached by our local Butterfly Conservation Group: they were impressed by our selection of plants for butterflies. We now promote Butterfly Conservation at the nursery and have free literature on all our stalls. We have identified thirty different species of butterflies at the nursery. Our largest populations are Marbled Whites, Skippers, Common Blues and Small Tortoiseshell.
We can be found at various plant fairs and N.G.S. open gardens. The nursery is usually open three days a week.
BBC Gardeners' World filmed at the nursery 16th September 2016 (Episode 25)
Article
'Fuelling Stations for Butterflies'
Contact
Andy and Angela Ward
Address
Postal Address:
Butterfly Cottage Garden Plants,
55, Middlebrook Street,
Winchester,
Hants, SO23 8DQ

Nursery Address:
Butterfly Cottage Garden Plants,
Cheriton Village,
near Alresford, Hants
SO24 0PW

The Nursery is open every Thursday, Friday and most Saturdays from 10am-5pm, March to October
For Saturday opening dates, please telephone us (see above)
Telephone
01962 621882 or 07962 869105 or 07962 869106
Email
Website