Heavenly Hellebores
Juliet Davis, of Kapunda Plants, describes the process of breeding, choosing and growing her stunning Helleborus x hybridus selections. - 10 March 2017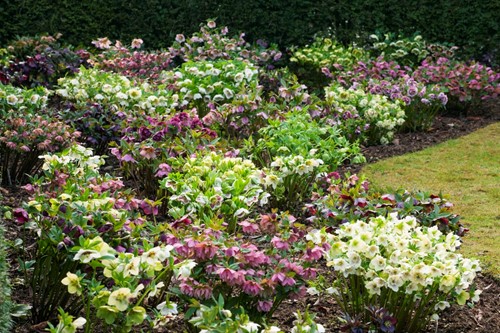 Photo: Clive Nichols
At a time of year when the frost and winter chill deter most gardeners from venturing forth into their gardens, the flower buds of the Lenten Rose (Helleborus x hybridus) are pushing their way through the soil, waiting for the increasing warmth of the sun to encourage the flowers to show off their beauty. Exquisite blooms of clear white, yellows, peaches, pinks through to rich colours of rouge, plum and black in forms of single, double and anemone-centred flowers. Spots,stripes and blotches add character and excitement to these new crosses.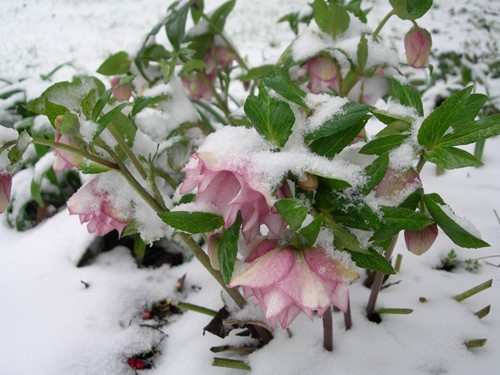 Hellebores are part of the Ranunculaceae family, which covers plants as diverse as the clematis and delphinium. The original Lenten species came from the northern parts of Greece and Turkey, growing in inaccessible mountain regions, in the woodland or shaded habitats among the scrub. These plants were mostly plain, some spotted and all single – rather than the double flowers of today in a limited range of hues. Then, more than half a century ago, gardeners began to hybridise them. The pioneers were Helen Ballard (in Mathom, Worcestershire) and Elizabeth Strangman (at Washfield Nursery, Kent) and the first wave of cultivars were born and named. Stock plants were divided to give identical plants but the result was that the rootstock was weakened and the plants were slow to recover. The current crop of spectacular hellebore flowers is the result of dedicated nurserymen cross-pollinating their most beautiful plants, sowing the seed and carefully selecting the best of the progeny.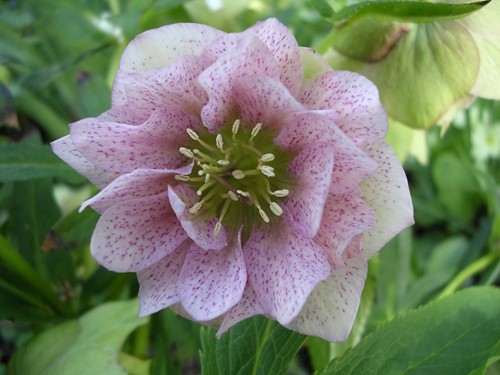 Having been a gardener and propagator of plants for many years, I was intrigued by their diversity and began to collect a few plants from such expert growers as Ashwood Nurseries and Farmyard Nurseries in Carmarthenshire and found myself 'Falling in Love'. It is all too easy to be bewitched by the beauty of the flowers which are bravely putting on their show at an inclement time of year when there is little else out. They mix in well with the snowdrop display and then take you on into April when the daffodils come into full flower.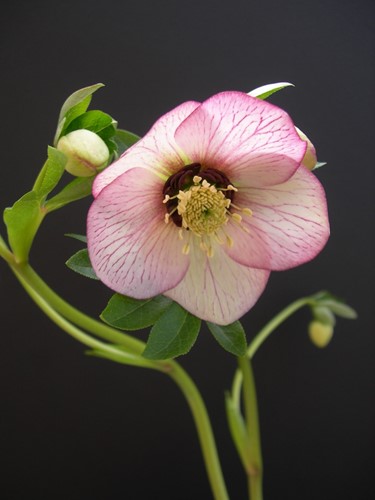 It is important to buy your hellebores in the spring as flowering plants for the wide range of colours and styles, whether they be single or double flowers, make them very individual and, when planted out they soon settle into their new home. These plants will be at least three years old, having being grown on from fertilised seed. The breeding process begins in February when the greenhouse benches are full of blooming plants, some of which will be unique crosses displaying their flowers for the first time. A plant is chosen and the pollen on the anthers of an open flower will be transferred with a soft paint brush or tweezers to the sticky ends of the stigmas of a bud of another plant, which is just opening.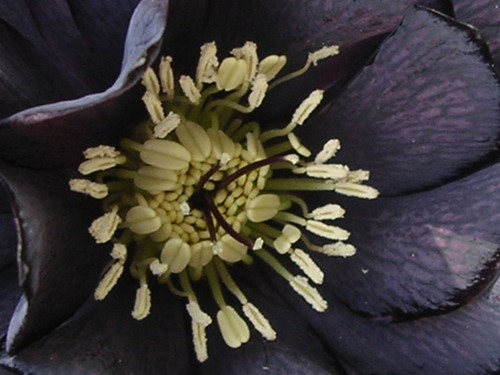 From the middle of May the seed pods will have swollen and as they dry they burst to discard the ripe seed. This seed is then sown on the top of a good loam-based compost and covered with fine grit. The pots are labelled and placed outside in a cool shady place until the winter. In December I bring the pots into the greenhouse and by January, the winter chill has broken the germination and the seedlings start to grow away. Once the seedlings have developed their first true leaves, they are potted on individually to grow on further. My seedlings are then potted on twice more, ending up in three litre pots, before they are finally ready for sale as fully fledged flowering plants.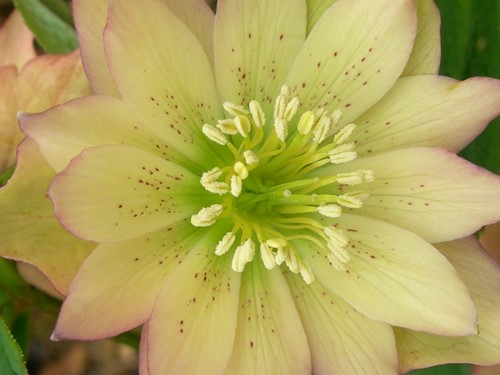 Lenten Roses can be divided, but only do this if you have a special plant as the result will be that the divisions will take time to recover from this treatment. The best time to do this is in the autumn as the hellebores make a great deal of root growth in the autumn and winter. Choose a cool and preferably damp day. To lift the hellebore clump for division it is helpful to fork round the plant before starting to lever it out. It also helps to wash off the soil so that you can see what you are working with. Take a knife and split the plant in half and then decide on further divisions. Each division should have at least one mature leaf and bud to help the young plant to establish well. The divisions can be bedded down in a bucket of peat for ten days to encourage rapid root growth before planting out.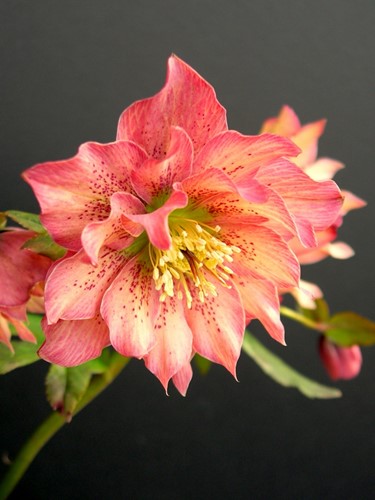 The plants can be dead-headed in early summer. If you spray your roses, give the hellebores a dose of aphicide and fungicide to knock out any greenfly and black spot at the same time. Old leaves should be removed in January to prevent black spot spores transmitting to the new foliage. The plants will thank you for a good handful of compost and fertiliser once or twice a year as the plants are hungry feeders and will reward you with many stems of flowers if they are fed well.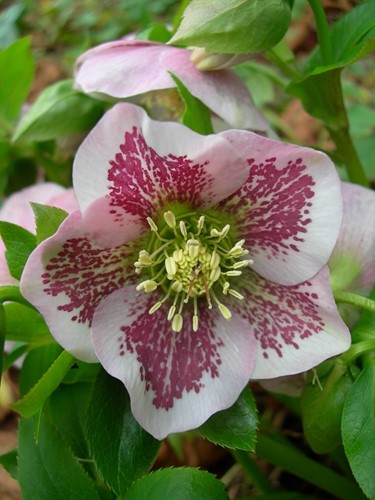 Plants are for sale when my garden is open on two Sundays in March for charity, and I also welcome Garden Societies and Clubs by appointment.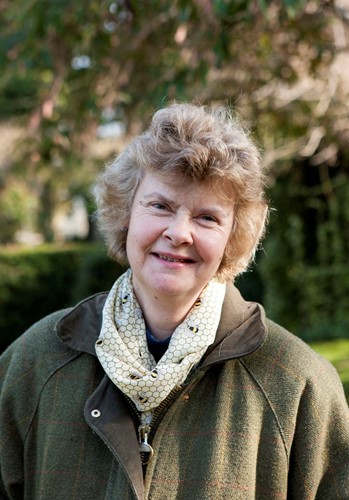 Photo: Clive Nichols
Juliet Davis of Kapunda Plants, near Bath has been a serious propagator of Lenten Roses since 2003 when she fell in love with these captivating plants, travelling long distances to acquire her original stock on offer from specialist nurseries. It takes at least three years to see the results of propagation but now her garden comes into life with an entrancing display each spring.
Website: www.kapundaplants.co.uk
Article and all photos are the copyright of the author except where otherwise noted.