What's New at The Walled Gardens of Cannington
Aymeric Huguerre, Senior Gardener at The Walled Gardens of Cannington, runs through some of the features that you can see in the gardens there this year. - 24 June 2018
Cannington Priory (later Cannington Court) was first established in about 1138 by the De Courcy family - lords of nearby Stogursey. The manor and church was given by Robert De Courcy as the main endowment for a house of Benedictine nuns. The Priory was home to the daughters of many of Somerset's leading families. The buildings and gardens have a very long history and have always played an important part in the life of the local community.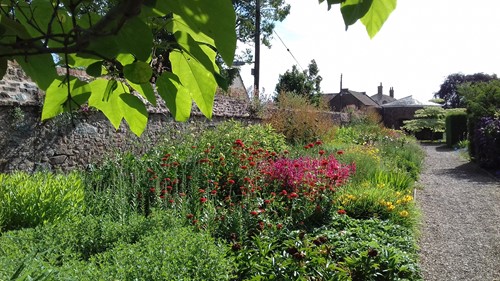 In 1536 the Nunnery was dissolved and the Court was held by Edward Rogers, a Member of Parliament for Somerset. In 1672, Charles II granted Cannington to Lord Clifford of Chudleigh. By the time the fourth Lord Clifford held the estate it was allowed to fall into disrepair, but was later restored by the fifth Lord Clifford. In 1919 the tenth Lord Clifford granted the lease of Cannington Court to Somerset County Council. The house and buildings were adapted for Somerset College of Agriculture and Horticulture, known as Somerset Farm Institute. The successor to the institute was Cannington College, which became nationally known for its provision of land-based education, including horticulture.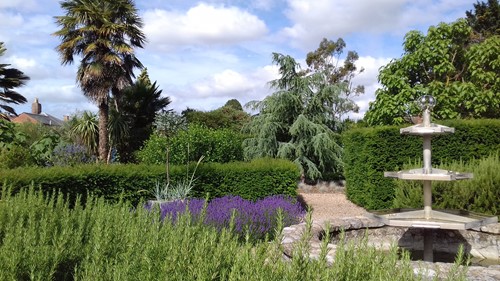 Cannington College merged with Bridgwater College in 2004, which has allowed significant investment in facilities and equipment, including the redevelopment of the Walled Gardens. In 2009, the Walled Gardens were officially opened by HRH the Earl of Wessex, Prince Edward.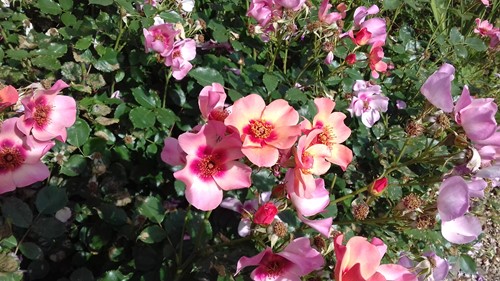 This year the Walled Gardens features a heritage and heirloom varieties kitchen garden, planted alongside French marigolds to incorporate productivity and aesthetics. You can admire a range of crop such as courgettes, beans, chilies, aubergines, celery, tomatoes, leeks and carrots surrounded by bright orange, brown and yellow cultivars of Tagetes patula. We recognise the importance of attracting pollinators both to increase crop production and encourage wild life in our Gardens.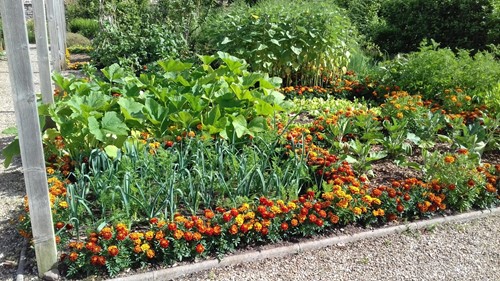 The Priory Border is now well established, showing a typical cottage garden mix of pastel colours with classics such as Astrantia, Phlox, Dianthus, Thalictrum, Geranium and the famous rose Rosa 'Gertrude Jekyll'.
Our Subtropical Walk is planted with flashy exotic annuals such as Nicotinia, Mirabilis, Gazania, Zinnia, Amaranthus and Coleus, brightening with their colourful flowers the jungle-like impressive foliage of Musa (banana plant), Tetrapanax, Crinum and Paulownia tomentosa.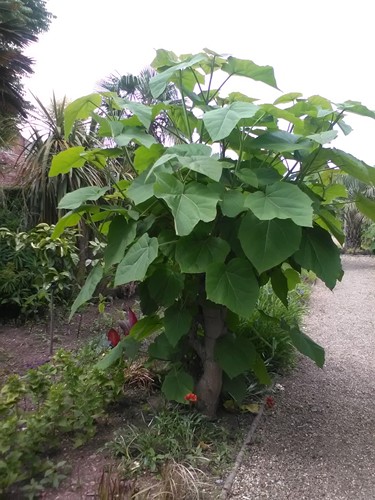 The Glasshouse entrance is flanked by two big summer annual beds featuring Celosia, Cosmos, Coleus, Antirrhinum, Gazania, Ipomoea lobata (Spanish flag) and Ipomoea multifida for a hot and dazzling impact.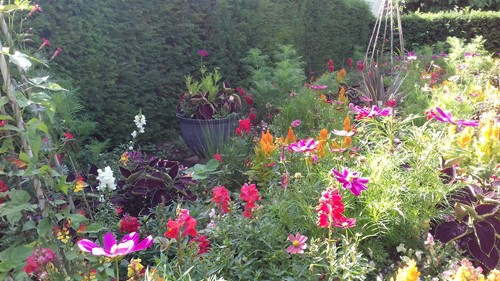 The glasshouse has different zones according to climate and biotope: arid with a big selection of cactus and succulents, dry temperate with Mediterranean and South African species, wet temperate with plants from New Zealand (eg. tree ferns), Eastern China, Japan and part of South and North America and tropical zone featuring rainforest species (Hibiscus, Musa, Ginger,s Strongylodon macrobotrys (Jade Vine). The aquaponic (fish farm), hydroponic and aeroponic systems provide salad crops for the Campus restaurant as well as being a learning and experimental resource for students.
The National Collections will soon have a new introduction with Phlomis, an interesting architectural plant of the Lamiaceae family.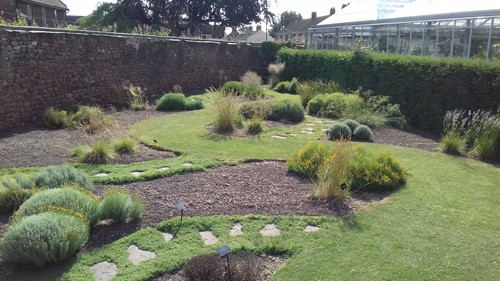 Our main project this year is the creation of a Winter Border which has involved the removal of old student Show Gardens, breaking of concrete foundations and addition of approximately 15 tons of top soil and compost! We hope to start planting this month with a mix of winter flowering scented shrubs and perennials as well as those with interesting bark and foliage to add colour during these quieter winter months.
Aymeric Huguerre is Senior Gardener at The Walled Gardens of Cannington
Website: www.canningtonwalledgardens.co.uk