Highnam Court, Nr. Gloucester
When: 23 July 2023: 11am - 4pm
Well behaved dogs on a short lead are allowed in the Fair and Gardens.
Buy your tickets on arrival at the gate - no need to prebook!
Highnam Court was built in 1658 after the original house was seriously damaged in the Civil War. It is one of the few houses built during the Commonwealth period. The design of the houses is linked to Ernest Carter who was a pupil of Inigo Jones.
The Highnam Estate was bought in 1838 by Thomas Gambier Parry, who was an accomplished artist, musician and art collector. This talented painter is also responsible for the magnificent frescoes in Highnam Church. He started to lay out his garden in 1840, and by 1874 it rivalled any in the UK. Unfortunately, since the turn of the last century almost nothing had been done in the gardens. Consequently, when the process of restoration started in 1994 the gardens were totally overgrown.
During the last 25 years, since Roger Head has been the owner, the gardens have been totally and lovingly restored to their former glory, with many new additions being made to compliment and enhance the original design, including a new herbaceous border which were designed and planted during 2018 and which is now maturing well.  In 2020, new parterres and rose plantings were added to the garden.
Article
Plant Hunting at a Rare Plant Fair, by Mandy Bradshaw.
What's New at Highnam Court, by Mandy Bradshaw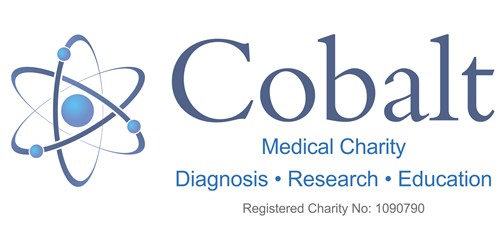 Proceeds from the Fair support the work of Cobalt Health.
http://www.cobalthealth.co.uk/
PLEASE NOTE: Entrance to Fair is on the main A40 at the roundabout where it meets the A48, as shown on the map below.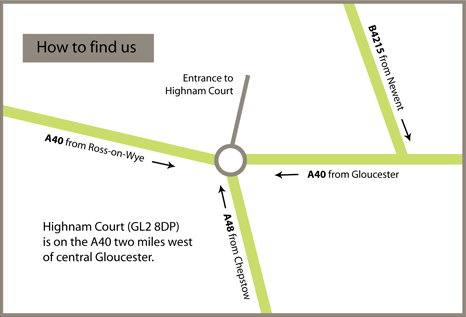 Admission
£6 per adult includes the garden.
Children under 16 Free.
Buy your tickets on arrival at the gate - no need to prebook!
Parking
Ample parking in field adjacent to entrance. 
Blue badge parking adjacent to the Fair entrance.
Please follow the directions of the parking staff on the day.
Accessibility
Mostly accessible to wheelchair users - some slopes and gravel paths/driveways. 
Accessible toilets available. 
Refreshments
Light lunches, cakes and hot and cold drinks will be available from The Orangery, provided by our partner charity Cobalt.
Address
Highnam Court
Highnam
Gloucester
GL2 8DP
Website