Nature in Steel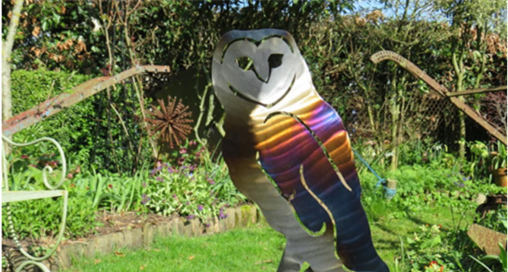 About
The Perfect Gift!
Lucy lovingly designs, makes and decorates garden ornaments using plate steel and treats them with oil sealer, so they last for years outside in the garden. Each ornament is hand decorated so each one is unique, making them the perfect gift. We deliver to all parts of the UK and postage is included in all our prices!
The idea for Nature in Steel came when Lucy designed an owl for her Nan's 70th birthday in November 2017, which she loved. Family and friends kept asking where it came from and for her to come up with different designs for them. So she decided to start designing and give selling a try.
All of her designs are of something someone has asked her to make for them, so if you want a specific animal or sign made for your home or business she would happily design and make it for you.
Simply message her a picture or description of the design you would like and she will create if for you.
Contact
Alan and Lucy Hughes
Address
1, Newton Cottages,
Birtley,
Bucknell,
Shropshire, SY7 0DP
Telephone
01568 770641
Email
Website
Facebook