Shire Plants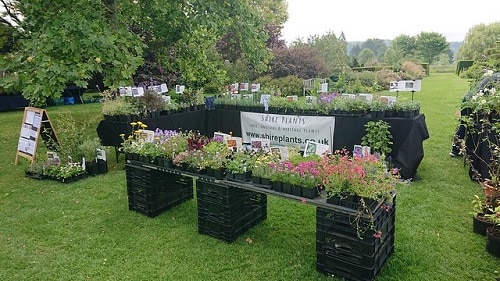 About
Shire Plants is a traditional plant nursery which launched in 2018. We place an emphasis on plants which are not generally available in your local garden.
We offer a large selection of heritage varieties of garden plants, several of which are now listed as endangered by The Hardy Plant Society. The plants we sell have stood the test of time over many generations in British gardens and are very suited to our climate and conditions. They are often now unavailable in Garden Centres, because there is an incentive for large growers to breed new varieties for which they can claim Plant Breeders Rights and charge ongoing royalties. Many of these new plants arrive from overseas, untested in UK gardens, and often lead to disappointment.
Whilst our range is wide, we also specialise in a few areas, including:
Over 130 wonderful old fashioned garden pinks (Dianthus), many of which have become scarce in recent times.
An increasing number of Perennial Wallflowers (Erysimum) and we're trying to locate and save more of the old fashioned varieties.
Many Hardy Chrysanthemums, including some rare old cultivars.
A range of nearly 50 gorgeous Violets (Viola).
We propagate and grow everything ourselves at the nursery and our range is constantly expanding, so we encourage you to visit and 'Like' our Facebook page (or you can sign up for our monthly newsletter at the bottom of our website), and you will receive occasional updates and news of interesting plants
Mail Order
We offer a year-round, UK-wide mail order service and orders can be placed online via the website, or over the telephone. Please see our website for full details.
Article

Contact
Matt Killick
Address
Correspondence Address:
Pinewood,
Pound Lane,
Preston Bissett,
MK18 4LX

Nursery Address:
The Paddock
Buckingham Road
Gawcott
MK18 1TN
Telephone
01280 817800
Email
Website
Facebook