Our programme of fairs for 2015 is out now! 
Welcome to our Rare Plant Fairs for 2015! Now a permanent feature of the horticultural calendar, our fairs are held in beautiful and prestigious gardens, making a day out at one of our fairs a really enjoyable experience for everyone, whether a novice or experienced gardener. Relax and enjoy refreshments, often homemade, at all of our venues.
At every one of our fairs there is the opportunity to buy interesting and unusual plants from our nurseries, all of of whom are genuine growers dedicated to offering you well-grown plants and advice on the plants they sell. The admission fee for each of our Fairs is a combined package and includes access to the Fair and Gardens, and the price is generally the same as the normal admission fee for the garden only.
Our Gardens 
All of our fairs are held at beautiful gardens, a number of which are not frequently open to the public. Each garden has it's own unique character, from those with histories stretching back centuries to more modern gardens created in recent years. Four of our gardens (Waterperry, Kingston Bagpuize, High Glanau Manor and Kilver Court) were featured in BBC garden programmes in 2014.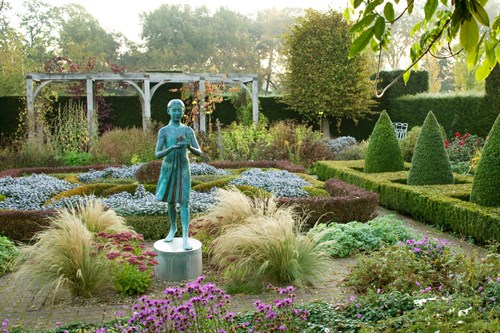 We are pleased to be returning to thirteen gardens in 2015 located across the South and South West of England, and South Wales. To see the full list of fairs, and to find out more about our fantastic venues, please click on the 'Fairs' link at the left of this page.
Our Nurseries 
We carefully select our nurseries to ensure that they are genuine growers who produce most or all of the plants that they sell themselves. The nurseries that exhibit at each fair are chosen so that we can offer the widest possible range of plants to our visitors, including perennials, shrubs and trees, alpines, bulbs and exotic plants.
All of our nursery owners are experts in the plants that they grow, and some are National Collection holders. They are all always happy to offer the advice that you need to select and grow the right plants for your garden.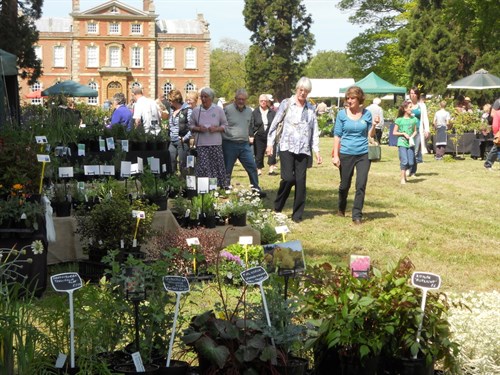 Click on the 'Nurseries' link at the left of this page for a complete list of the nurseries exhibiting at Rare Plant Fairs in 2015. Additionally, a list of the nurseries attending each individual event can be found at the foot of the page for each fair. All of our growers are very pleased to bring preordered plants to our fairs.
Join our Mailing List
Keep in touch with news about the Rare Plant Fairs throughout 2015 by joining our mailing list.  To sign up, please complete the form below.
Visiting our Fairs
With the exception of The Bishops' Palace in Wells, there is free parking on site at each of our events. Parking for The Bishops' Palace is at the public car parks in the City Centre.  In some cases there may be a walk between the parking and the garden/fair - where this is significant we try to organise pick up points to which you can drive and collect your purchases at the end of your visit.
Our fairs are held in a range of gardens, many of which are of a historic nature or which are private gardens not normally open to the public. There may be steps or uneven surfaces that make some areas of the gardens more difficult to access for disabled visitors, so please contact us for advice in advance of your visit if this may be an issue for you. Disabled parking and/or a drop off point are available at every fair.
Dogs are permitted at some, but not all, of our fairs and gardens. Please check the page for the individual fair for the arrangements at that event.
The admission fee for each of our fairs is a combined package and includes access to the fair and gardens. In some cases, for practical reasons, the fair itself may be sited just outside the entrance to the gardens. Please note that where this is the case we do not offer a separate admission fee for the fair only or garden only.
All details are correct at the time of publication, but may be subject to change at short notice. Please check the website, or call our Information Line 0845 468 1368 for the most up to date information, particularly if you are travelling some distance to a fair. If we are forced to cancel an event we will publicise this on this website, on our Facebook page, through Twitter, and by e-mail to those registered on our mailing list.  
*Information Line
* From July 1st 2015 calls to our information line will cost 5p per minute plus your network access charge