Fantastic Foliage
Paul Green, from Green's Leaves, with a selection of high-impact foliage plants for the garden and containers. - 10 May 2020
Foliage interest is the backbone of a good garden. That's not to say I don't like flowers – that would make me weird (add your own joke here). So here are a few of the crops we grow at Green's Leaves that work hard for you for most or all of the year.
Hakonechloa macra & cvs – the Hakon grasses are exceptionally hardy, hailing from Japan. Designers love the plain green H. macra (all the structure and form without the distraction of variegation). Try it mass planted to look like a stream. Variegated forms are gorgeous too – 'Aureola' is the classic with plenty of backbone; some of the newer forms have yet to convince me. They are great in pots too. They all do sun or shade, but like it moist.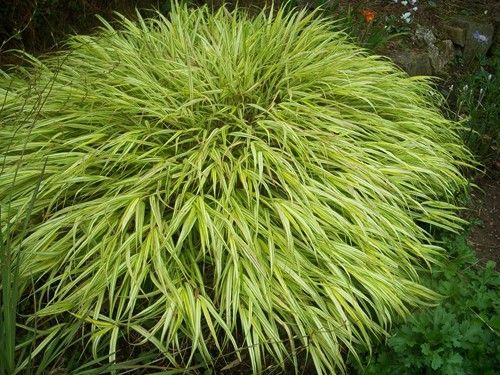 Fatsia japonica 'Spiders Web' – every leaf is different with a speckled white variegation. The new growth in spring is particularly bright. I wish people would use variegated plants in the shade – the myth that they always need sun needs to be dispelled. Lighting up dark places is what they are so useful for. By the way, Fatsia japonica and all it's varieties do better with some shade. Once established, they are fairly drought tolerant.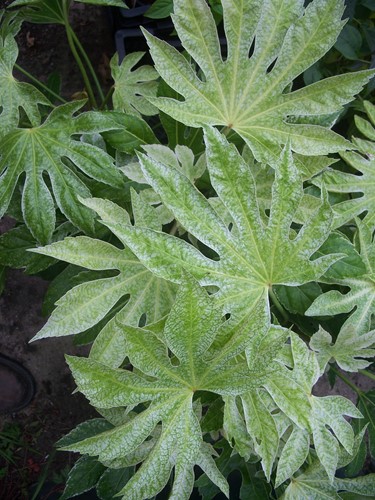 Sophora 'Little Baby' – big leaves they are not! Mixing different sizes as well as colours makes for an interesting planting. This one from New Zealand has the bonus of curious yellow flowers in late spring, but the leaves and stem structure are the main appeal. Great in pots, they will survive – 10C, though a bit more protection keeps them evergreen.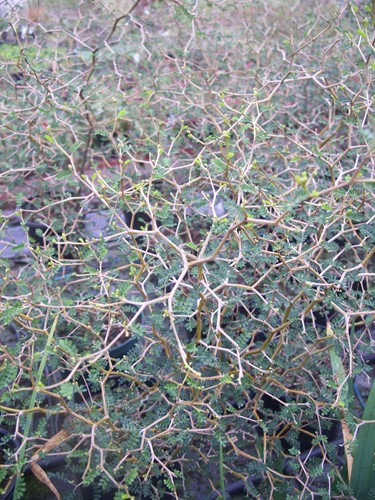 Agave – one of my (many) vices in life. You cannot have too many succulents (despite what the person you share the house with thinks!). Some are hardy, others not – an incredibly diverse genus in terms of size and colour.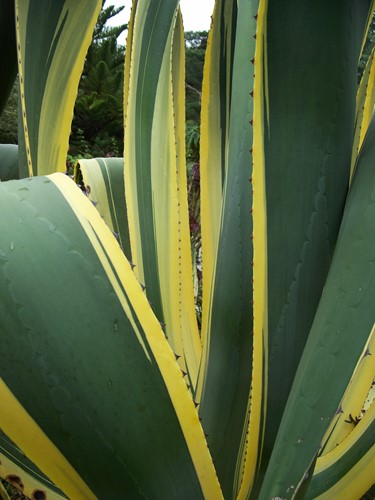 Fascicularia bicolor – the colour is only for a limited period, but wow! The reddening of the leaves is when the pale blue flowers appear – some combination. Can grow in sheltered positions to form a carpet, but easily pot grown in colder areas. It comes from Chile, but is naturalised in Ireland, W. France and Isles of Scilly. They call it 'baboon's bottom' …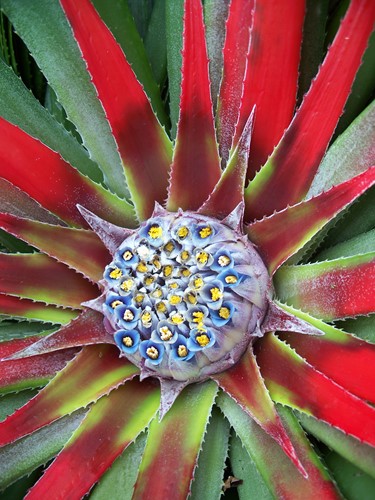 Paul Green and his wife Helen are the owners of Green's Leaves, based in Newent in Gloucestershire. They specialise in choice and rare shrubs, coloured foliage plants, architectural plants and grasses.
Website:  www.greensleavesnursery.co.uk
Article and all photos copyright the author.