Why Rare Plant Fairs are Important!
Ian and Teresa Moss, from Rare Plant Fairs, on why a specialist plant fair is the ideal place to find the perfect plants and inspiration for your garden, and are important for nurseries, gardens and charities alike! - 14 July 2017
Once we get hooked on gardens and gardening, we all become fascinated with new and unusual plants. Whether we specialise in collecting a particular group of plants such as roses, snowdrops, irises, etc. (our personal passions are hardy Geranium and Salvia), or are just interested in anything that is rare or novel, we're constantly on the lookout for that special plant. However, finding the plants that we need, or want, (not always the same thing!) is not always easy. The best sources are the many specialist growers and nurseries around the country, but many are based in remote locations, or may not be open regularly (or at all) to the public at their home sites. So how can these nurseries and the avid gardeners desperate to buy their plant be brought together? The solution lies in specialist plant fairs, such as our own Rare Plant Fairs, that are held around the country throughout the growing season from March to September.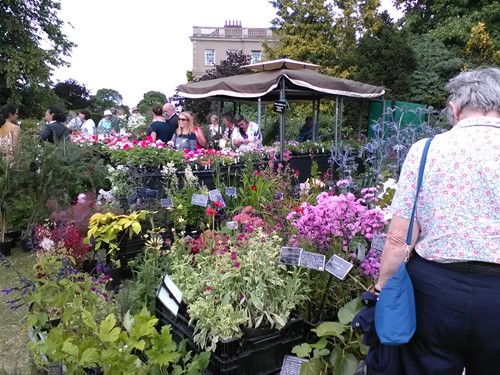 Rare Plant Fair visitors at Waterperry this year
The Nurseries
As retired nursery owners ourselves, we know that plant fairs are vitally important for small, independent nurseries to bring their plants to the attention of the wider public. Indeed, a key reason for us agreeing to take over the organisation of Rare Plant Fairs four years ago was to help ensure that these events continued to provide a shop window for our growers. We firmly believe that the small specialist nurseries such as the ones that we have at our fairs are the lifeblood of the horticultural trade. particularly as other plant retailers, such as garden centres, are focusing on restricted ranges of relatively well-known plants with a standard offer at all their outlets across the country.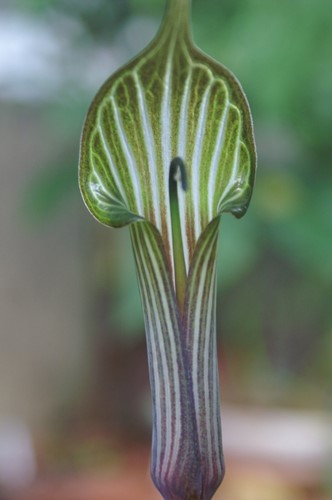 Arisaema ichiangense, from shadyplants.com
At any one of our Fairs there will be scores of years of experience and knowledge amongst our exhibitors, and an enthusiasm for growing interesting and unusual plants that are not seen elsewhere. The nurseries that come to these events are genuine growers who are passionate about the plants that they offer. At our fairs we have specialists in perennials, shrubs and trees, alpines and exotic plants, and we try to ensure that every event has the widest possible range of different plants available for sale.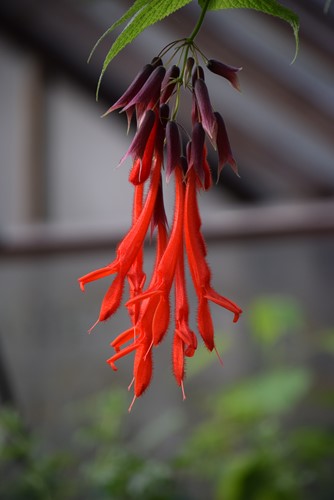 Salvia dombeyi, from Foxplants
Another great advantage of buying your plants at a fair is that you can talk directly to the nursery owners, who enjoy the opportunity to talk to enthusiastic people about what they grow, and are very happy to provide all of the advice and tips needed to select and grow the right plants for your garden. Whether you are a novice gardener just starting out on your first garden, or an experienced gardener looking for that special plant, you will always find something to interest and excite you. And if there is a "must have" plant that you want to make sure is there for you at the fair, just contact the nursery ahead of the fair and they will be happy to bring it for you.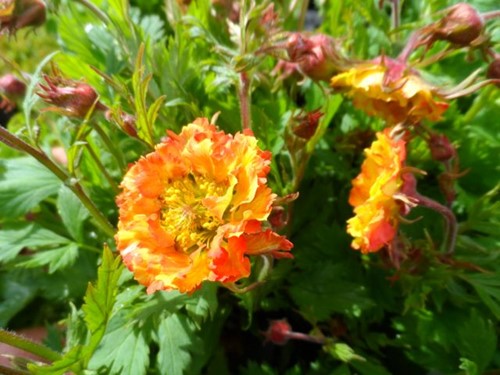 Geum 'Can Can', an introduction from DK Plants
The Gardens
The other major attraction of visiting a Rare Plant Fair are the stunning locations at which they are held. All of our fairs are held at unique and prestigious gardens across the country, with a wide range of styles. For example, we have fairs at ancient and venerable locations such as the Bishop's Palace, Wells, where there is evidence of a garden before building of the Palace started in around 1206, and at Hanham Court Gardens, near Bristol, where there is evidence of occupation back to Roman times. Then there are more recent gardens such as the fabulous Arts and Crafts gardens at High Glanau Manor, Monmouthshire and Winterbourne House, in Birmingham. Gardens in more unusual settings include the unique woodland gardens at Evenley Wood, near Brackley, a superb woodland garden with many rare shrubs, trees and bulbs, set within a 60-acre plantation.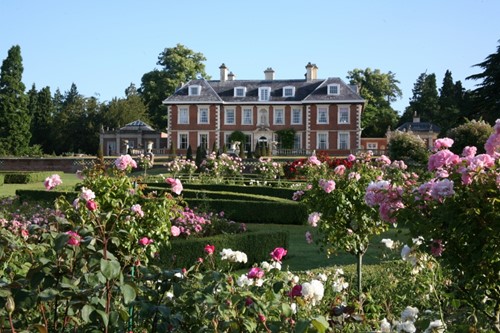 The Gardens at Highnam Court
Our next venue at Highnam Court is typical of many of our host gardens; it is set in the gardens of a house built in 1658; the gardens themselves were originally laid out in the 19th century, but like so many fell into disrepair during the 20th century. Now, thanks to a 20 year restoration programme by current owner, Roger Head, the gardens are now back to their best.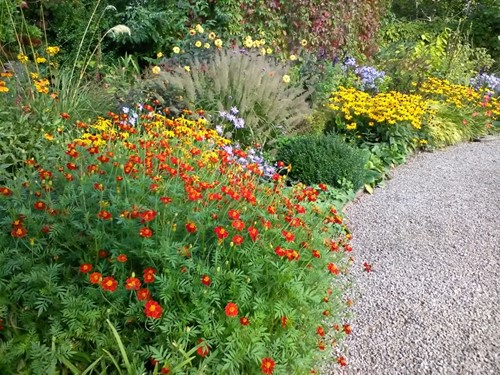 Late summer zing in the borders at Llanover House
All of these beautiful gardens provide a wonderful setting for the Fairs, and another important feature of our events is that the gate receipts from the fairs help to support the upkeep of the gardens, a number of which are charitable trusts, or, as in the case of our next Fair at Highnam Court, benefit important local charities such as our partner charity today, Cobalt Health.
A day out at a Rare Plant Fair is a really enjoyable experience, and you will hopefully go home with that plant you've always been looking for, as well as a few more besides! 
Ian and Teresa Moss are retired nursery owners and organisers of Rare Plant Fairs. You can find full details of all Fair at www.rareplantfair.co.uk