My Favourite Succulents
Paul Green, from Green's Leaves, on some of his favourite succulents. - 05 May 2017
I've always had a soft spot for succulents, if you excuse the pun. The range seen in nurseries and gardens gets ever wider. The usual worry for customers is hardiness. But.... there are so many great succulents and many are much hardier and easier than you might think. Here are a few we grow and love:
Faucaria 'Tuberculosa' – both the name and the plant raise a smile! Reddish buds open to yellow flowers, but it's the weird evergreen foliage that makes this special. It comes from S. Africa. One of the common names is Tiger Jaw. I try to keep these frost -free, though it is reckoned to take – 4 C. A nice terracotta pot shows it off well.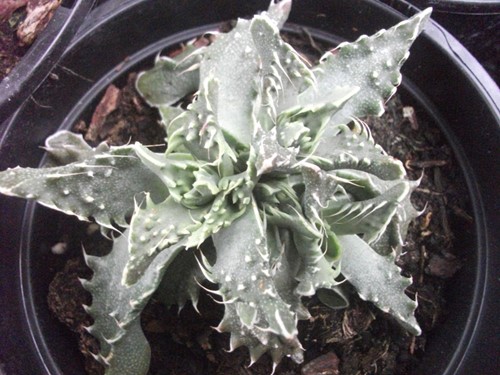 Agave parryi 'Cream Spike' – many experts question the parentage of this. What is not doubted is it's beauty and backbone. Compact with a lovely variegation; check out the spines! These look better with age (don't we all?). Agave is a classic example of a genus with huge differences in hardiness. Don't write off a genus because of one bad experience – make sure you suss out which varieties are more hardy and robust.
Some others we like are:
Agave americana 'Mediopicta Alba' – a lovely but less hardy variegated Agave.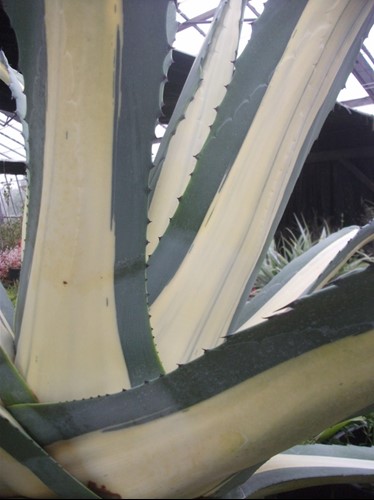 Agave americana – hardy to about – 5C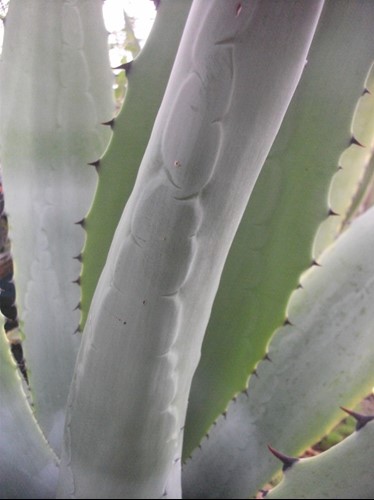 Sedum rupestre 'Angelina' – one you don't need to be nice to. In fact, it looks great in a sunny dry position in poor soil (or just gravel will do). Very low maintenance container plant or roof garden superstar! Yellow flowers are loved by the bees, but these are only the icing on the cake. Evergreen foliage tends to go more reddish in cold weather.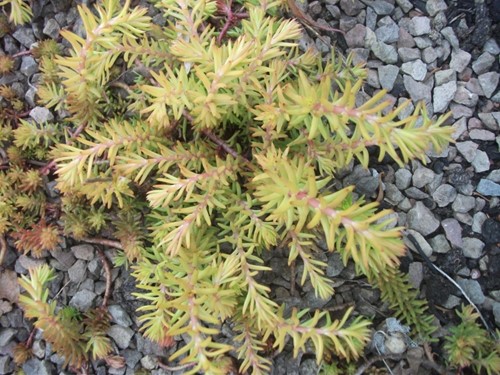 Paul Green and his wife Helen are the owners of Green's Leaves, based in Newent in Gloucestershire. They specialise in choice and rare shrubs, coloured foliage plants, architectural plants and grasses.
Website:  www.greensleavesnursery.co.uk
Article and all photos copyright the author.