Wildwood Wonders Coming to Waterperry
Anna Hart, from Wildwood, describes some of the unusual plants that she'll be bringing to Waterperry. - 19 June 2015
Here at Wildwood, I like to grow plants that are a little out of the ordinary. I source a lot of my seed from other countries such as North America and South Africa. Although a lot of my plants are unusual I also choose varieties that are suitable for growing in this country and therefore do not require any special conditions. Having travelled a lot abroad, seeing plants in their natural environment, it has helped me understand their growing conditions. Here are a few of my favourites that I will be bringing along to Waterperry, they are all unusual but are easy to grow and make great garden plants.
Lotus formosissimus
A native of western North America and also known as Harlequin lotus and Seaside bird's-foot trefoil. Harlequin lotus spreads by rhizomes and makes an attractive ground cover plant for a moist position in sun or part shade. It has colourful yellow and pink flowers which are produced during May and June. It also looks great in a hanging basket.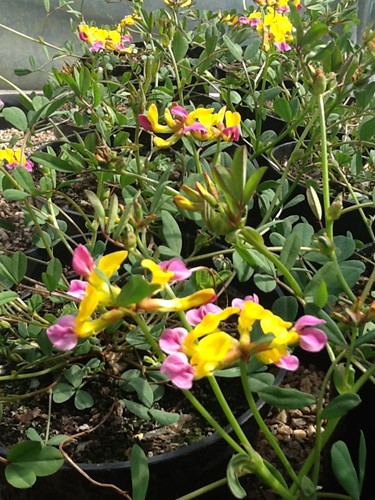 Pycnanthemum tenuifolium; Narrowleaf Mountain Mint
Pycnanthemum tenuifolium is a bushy perennial from Eastern North America. Here it inhabits prairies, meadows and open areas of woodlands. Given sun or part shade it would be equally happy in the flower border or on the edge of a woodland garden. It has clusters of small white flowers which are produced from July to August and are a favourite stop for passing bees, butterflies and other beneficial insects.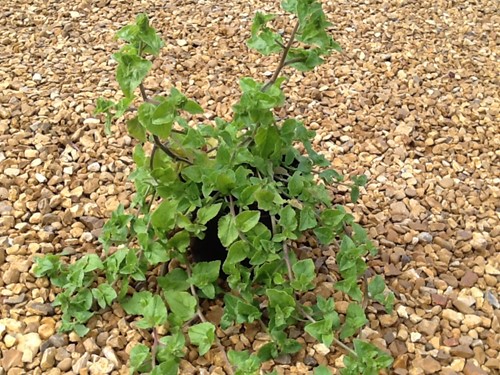 Campanula incurva; Evia Bellflower
Although a short lived perennial, Campanula incurva is well worth growing for its large and showy pale blue flowers. In its native home of Eastern Greece it grows on limestone rocks and cliffs and flowers during the summer months. An excellent plant for the rockery, provide sun and good drainage and it will happily self-seed.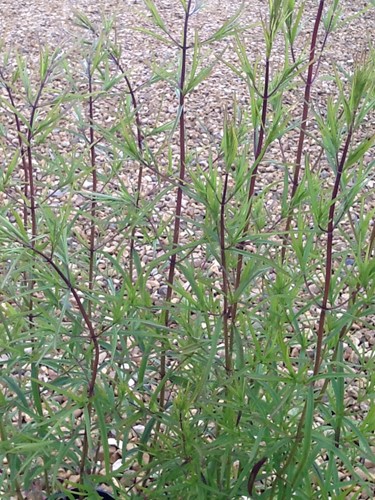 Diascia fetcaniensis 'Daydream'
Diascia fetcaniensis 'Daydream' is a spreading (50cm), low growing(15cm) perennial, suited to the front of border or in containers. From late May to Autumn this hardy perennial is covered in attractive pink flowers, the soft foliage is nice too. For best results grow in part shade or full sun in a moist but well-drained soil.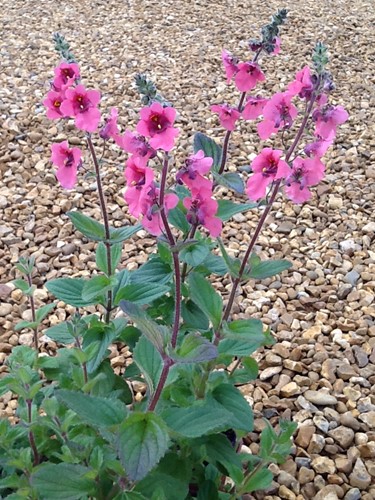 Salvia patens 'Pink Ice'
Salvia patens is a tender perennial from Mexico; 'Pink Ice' is an unusual pale pink form. The large flowers appear from July to October. It prefers sun or part shade and good drainage. Overwinter in a frost free place or mulch the tuber.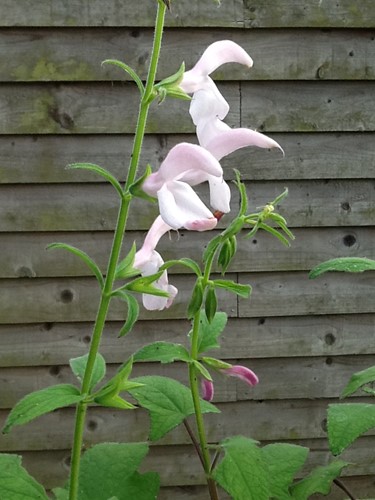 Anna Hart runs Wildwood, a nursery specialising in the unusual and different.
Article and photos copyright the author.
Website: www.littleshopatwildwood.co.uk