Mrs Mitchell's Kitchen & Garden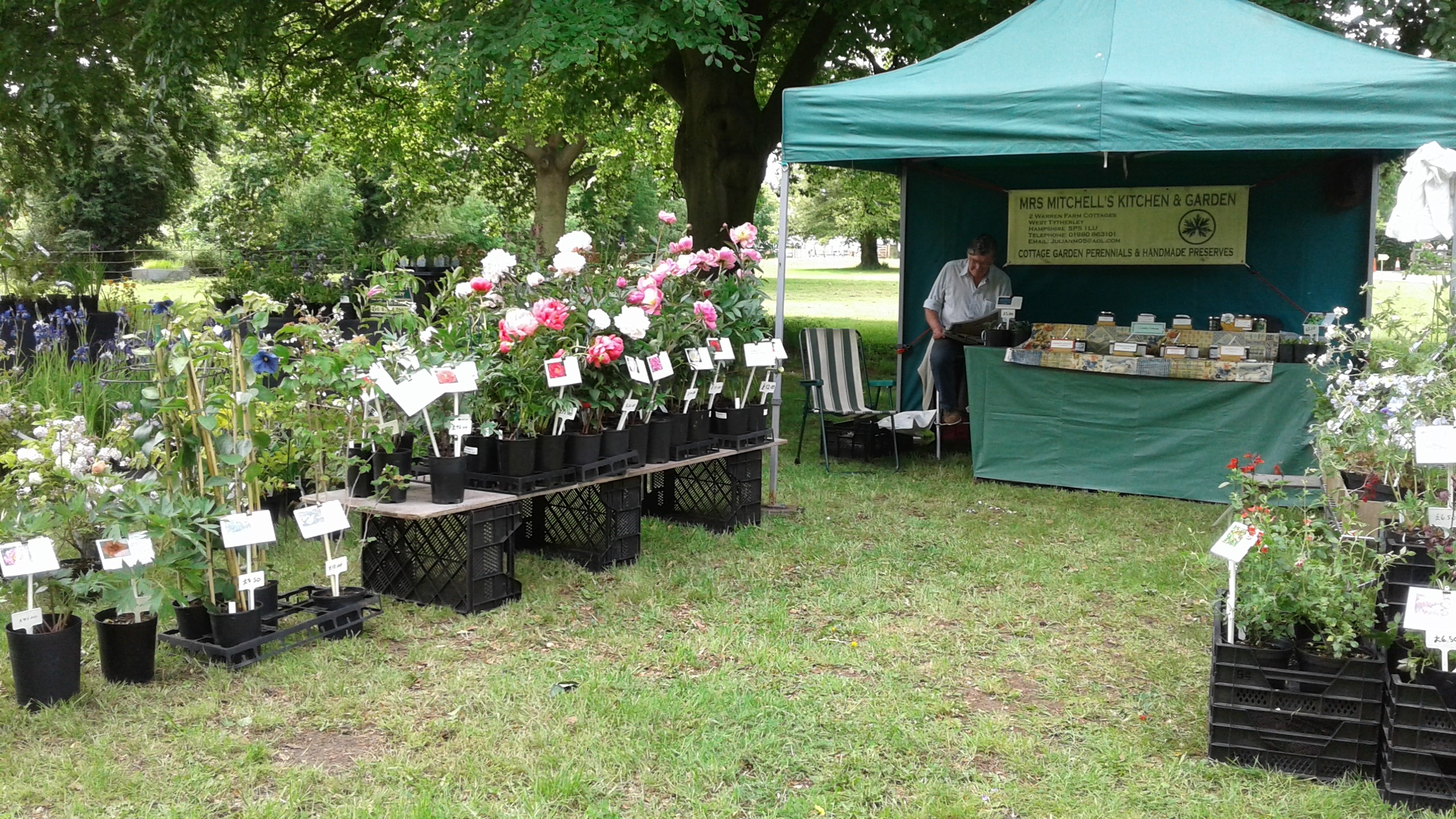 About
In 1988 we returned to the UK after many years of living in the Eastern Caribbean. We eventually settled in Hampshire where we developed a cottage garden which reflected our history and our mixed British/American heritage. Our aim was to make our garden productive and have it look good throughout a long growing season. Our little nursery grew out of these ideas.
At first we grew a traditional selection of cottage garden perennials, with an emphasis on late season colour. But gradually we have started to concentrate on some specific groups of plants. Throughout the season we offer a big selection of hardy geraniums; and later in the year we concentrate on phlox paniculata, Michaelmas daisies and hardy garden chrysanthemum. In Spring however, we are becoming more and more interested in peonies. We have a large selection of herbaceous peonies, as well as quite a number of Japanese tree peonies. We also offer a good selection of the Itoh hybrid (or intersectional) peonies which are just becoming popular in this country. We also produce a tasty range of specialist preserves based on the gardens we have loved, in all the countries where we have lived -- thus we are "Mrs Mitchell's Kitchen and Garden"
We sell primarily at plant fairs, as the nursery does not have formal opening hours. However, customers are welcome by prior arrangement.
Articles
Contact
Louise and Julian Mitchell
Address
Mrs Mitchell's Kitchen & Garden
2 Warren Farm Cottages
West Tytherley
Nr Salisbury
Hampshire SP5 1LU
Telephone
01980 863101
Email
Website
Facebook