My 'Desert Island' Plants
In our occasional series, Paul Green, from Green's Leaves, chooses his favourite eight plants that he can't live without! - 12 July 2019
When Rare Plant Fairs asked me to write this, I didn't realise how hard it would be to choose just the top eight plants that I couldn't do without. It's equally hard as choosing my favourite eight pieces of music! Just like my taste in music, my plant taste is eclectic (some say plain weird!). Here are my choices, all plants that I think are first class.
Sophora 'Little Baby'
A 'zig-zag' plant for those who appreciate structure. A classic example of divarication in a New Zealand plant. Divarication is thought to be a defence for the plant against moas – large flightless birds that became extinct some 500 years ago. This is a plant that's still with us fortunately. It's a smaller form of S. prostrata (Kowhai) with tiny evergreen leaves and yellow spring flowers. Fantastic in a container – try it in a stylish pot.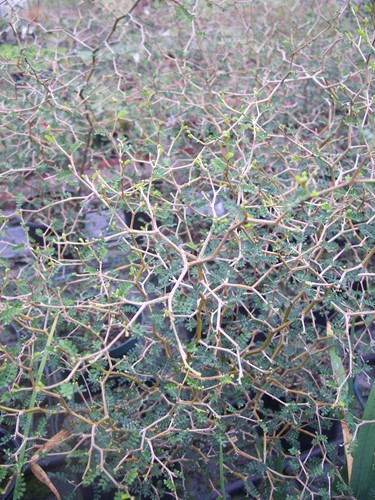 Euonymus alatus 
What a great example of a plant that offers different interest in different seasons. There is no better shrub for reliable autumn colour, whatever your soil pH. The small orange fruits are the bonus. Once the leaves drop, the corky stems become the star attraction. Some neat forms have less cork (such as E.a. apterus), but E.a. 'Compactus' gives you a full cork display on a dwarfer  form. Fantastic used as a container plant as well as in the border.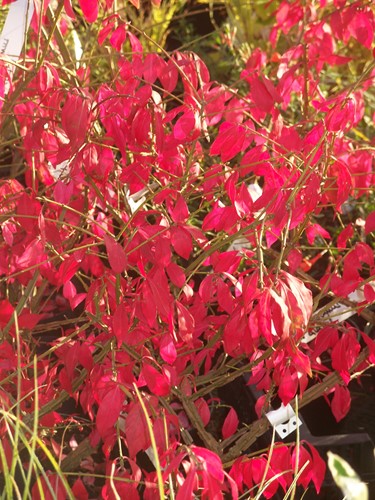 Phormium
Now stop muttering they're " just for suburban gardens or industrial estates"! I have gone for the dwarf and distinctive one called 'Surfer'. It has amazing thick leaves (so very wind tolerant) which often have incredible waves hence the name. Bronze margins get more showy - yes it improves with age, like me.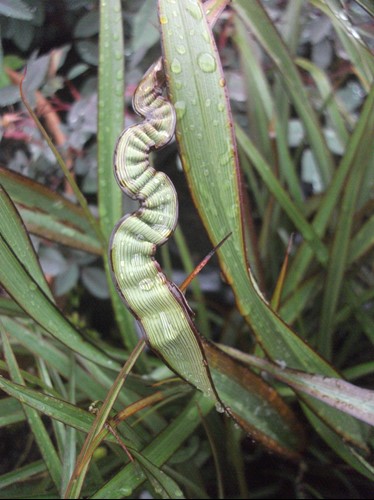 Lonicera  'Winter Beauty' 
I could have put a number of the shrub honeysuckles in, a close second being L. involucrata (sometimes known as 'Twinberry'). But I had to go for a winter flowering one with great scent, so 'Winter Beauty' (or the very similar L. purpusii or L. fragrantissima) it is. Flowering from November to April in most years, it certainly works hard for you when little else is looking good. It's so tough, putting up with pretty much anything. Remember, hard pruning is good therapy for you and vastly improves the plant – just make sure you do it promptly after flowering.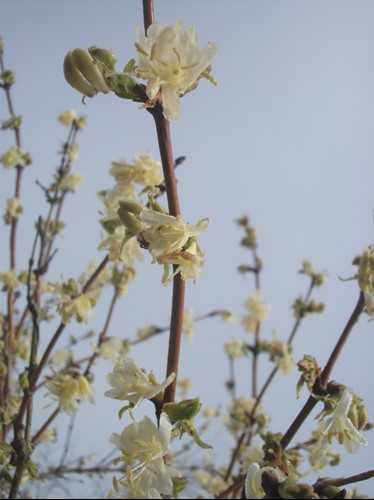 Fatsia 
The choice of gorgeous foliage plants made this a shoot-out between Fatsia & Nandina – close call! A 'Marmite' plant I sell huge volumes of is F. japonica 'Spider's Web' with a mottled or marbled white variegation. All forms of Fatsia do better with some shade and plenty of high nitrogen feed in the warmer months – it's well worth a bit of t.l.c! I remember how sad my containerised specimen of 'Spider's Web' looked during "Beast from the East Parts 1 & 2" – yet as soon as the temperatures eased up, the miraculous recovery started.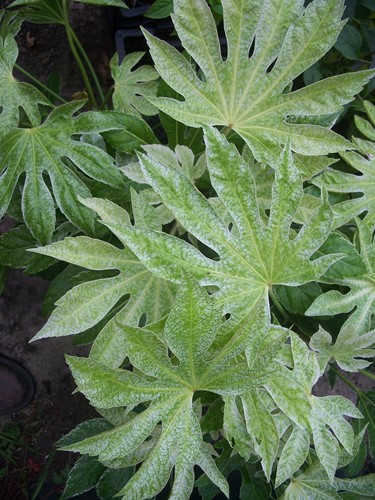 Ilex 
I think holly is greatly undervalued and overlooked. Many are evergreen, they are versatile (equally good in shade & sun, can be pruned to whatever weird shapes you like! ), come in a range of growth rates (they are NOT all slow), good for wildlife (flowers loved by bees, berries on female plants loved by birds, also used by a number of butterflies)…  After much pondering, I'll pick the silver hedgehog holly (I. aquifolium 'Ferox Argentea') – while it is male (so no berries) it is very attractive with prickles right across the leaf surface.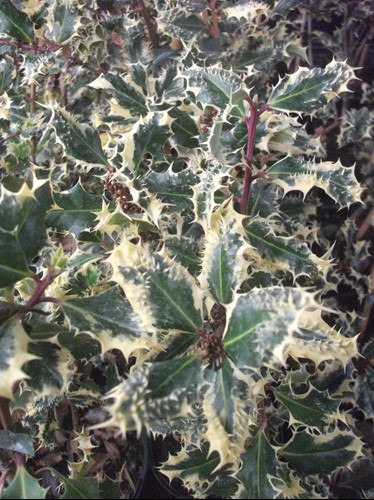 Agave
A genus I love! With such an amazing range of colours and sizes, I've gone for A. 'Cream Spike'. Of questionable parentage(!) it may be, but it's a truly beautiful  and very compact variety with strong variegation and red-black spines that develop over time. Keep it in a pot and protect from severe cold & wet, though it's rated tough enough for most British winters.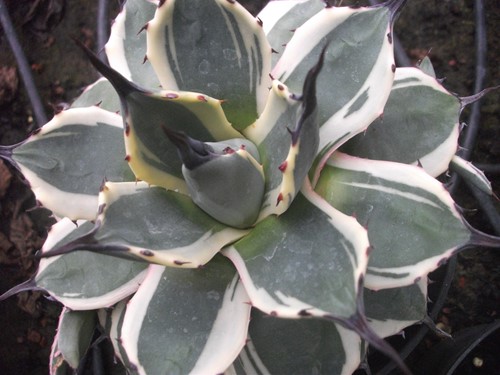 Hakonechloa macra
The very fashionable, lovely and incredibly tough "Japanese Mountain Grass" is an ornamental grass that fits into so many garden styles. The obvious use is large pots with this gently arching grass in courtyard / urban gardens or in a shady garden with limited colours but an emphasis on shape and texture (perhaps mixed with ferns, bamboos, palms) … I love both the species and the yellow variegated forms like H.m. 'Aureola'. Whilst not evergreen, the red –pink colours in autumn are a treat. Don't cut them back too soon – I like the structure with the brown leaves which can last into winter.  Hardy to – 25C;  they tell you when they are thirsty – not a plant that dies quietly!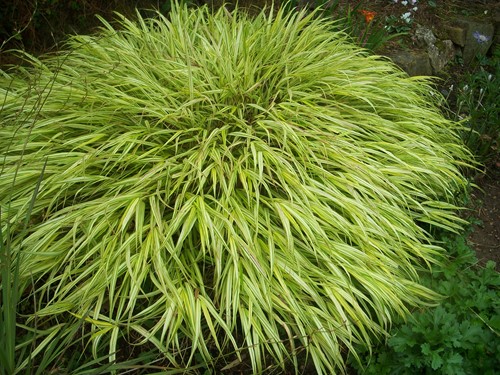 By the way you didn't notice that Ophiopogon planiscapus 'Nigrescens' I've  sneaked in – no dark plants on the list – what was I thinking? I'll have it as my luxury instead of beer … well maybe! (Editor's note: for those who don't know Paul well, he must really rate this plant to offer to give up beer for it!)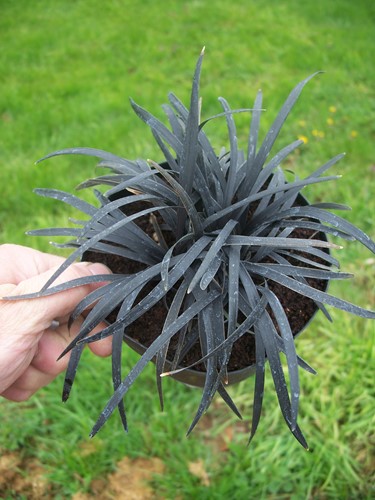 Paul Green and his wife Helen are the owners of Green's Leaves, based in Newent in Gloucestershire. They specialise in choice and rare shrubs, coloured foliage plants, architectural plants and grasses.
Website:  www.greensleavesnursery.co.uk
Article and all photos copyright the author.