The Bishop's Palace Gardens in August
James Cross, Head Gardener at The Bishop's Palace, with some of the highlights from the gardens in late summer. - 11 August 2017
If you visit The Bishops Palace Gardens in August you can enjoy diverse and densely planted borders full of colour and interest. Since we started to develop the gardens in 2005 we have created borders with season long interest in mind.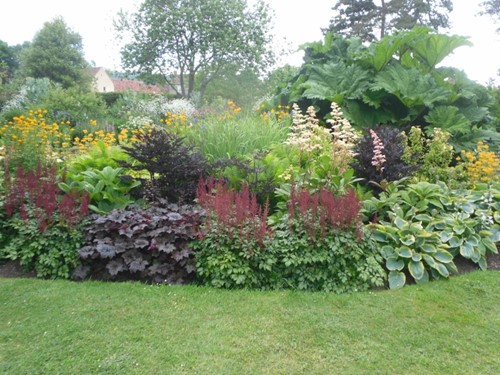 Many of our roses are repeat flowering and the cross section of planting means most of the borders are full of interest from May until the first frosts. In August the large Bishops Dahlia collection will be at its best and a riot of colour. The Hot Border will also be at its peak and full of yellows, reds and blues.
Dahlia 'Bishop of Canterbury'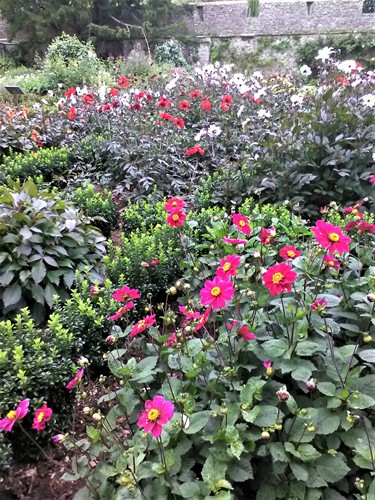 The South Lawn planting is inspired by a sketch from 1830 and features a bold and luxuriant planting style including Tetrapanax and Eriobotrya around the tower. The huge newly planted Wells border has retained its late Victorian feel but has been updated for a more contemporary style with Roses like 'King Louis XIV', 'Munstead Wood' and 'Charles Darwin'. A large selection of Philadelphus thrive with Sanguisorbas, Lythrum, Veronicastrum, Sedum and Aster, with foliage plants Cercis and Paulownia adding height and structure.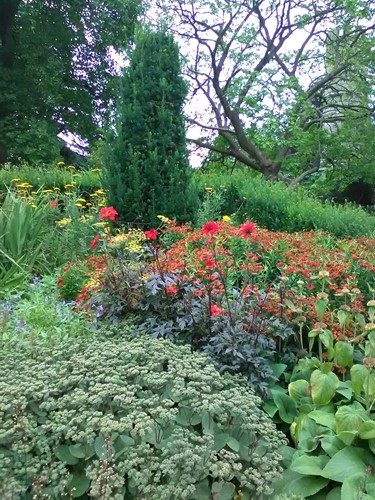 In August the Garden of Reflection will be at its best with bright annuals filling the stained glass window themed garden. Whatever your horticultural interest you will find something to enjoy at The Bishops Palace.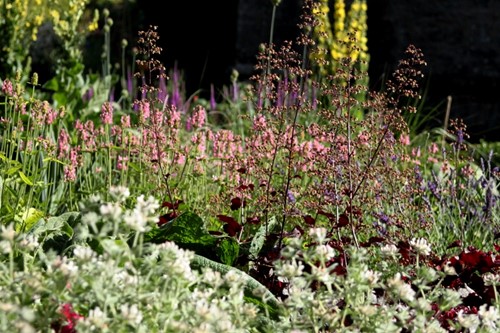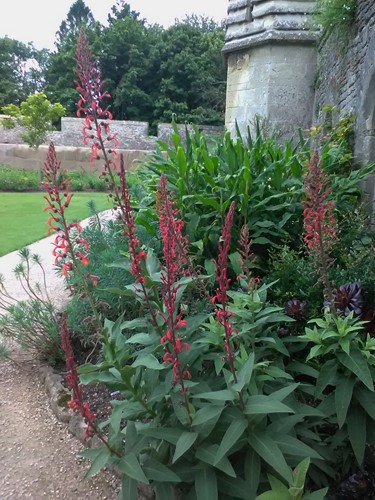 Lobelia tupa
Website: bishopspalace.org.uk